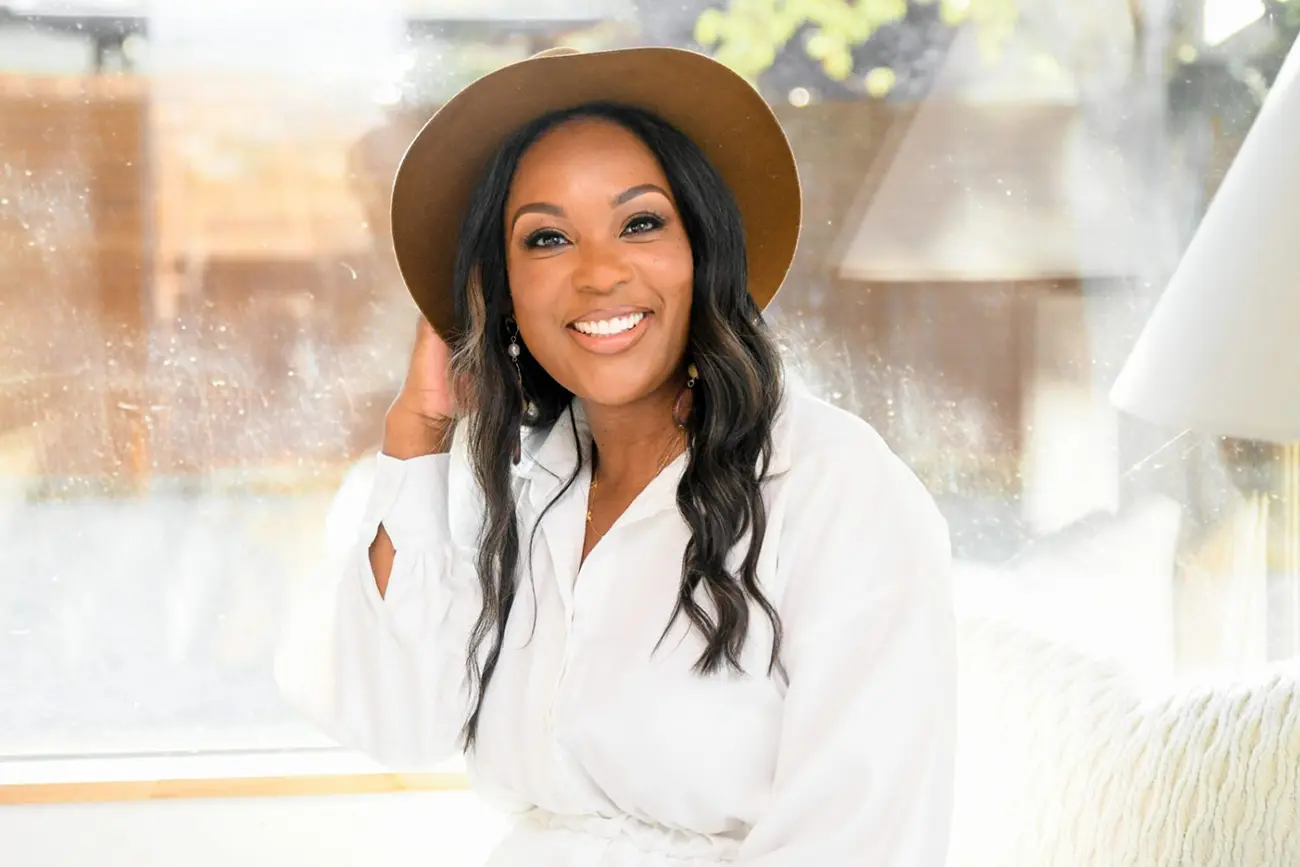 From Layoff To Launch: How One Mom Turned Adversity Into Opportunity By Starting A Blog
From Layoff To Launch: How One Mom Turned Adversity Into Opportunity By Starting A Blog
The last thing anyone wants to hear is that they've been laid off—even more so when a new member has just been added to the family.
But that's exactly what happened to this now mother of two back in May of 2022.
Melanie had been working in kids entertainment for Netflix since moving to Los Angeles, CA in 2016. When her youngest daughter was born in November of 2021, she and her husband Greg, struggled to find their rhythm caring for their newborn.
Mel turned to the internet, in search for advice and useful tips that would help her and her husband better handle their growing family and overcome some of the challenges that come with having a newborn.
But then came the bad news.
Five months into her maternity leave, she was laid off from her job at Netflix.
But adversity wasn't enough to keep this mom from seeing opportunity. Instead of letting the pressure of raising two young kids and now needing to replace a lost source of income get to her, she got to work and started a mothering and parenting blog, thisisamommyblog.com.
With no experience in web development, Mel took it one step at a time.
She began her website's journey with Wix, but found it to be lacking in some of the features she felt she needed to have a successful blog. So she turned to WordPress.
It took her about three to four weeks to go from having nothing, to having a fully-fledged parenting blog on WordPress.
And now, not quite a year later, she hasn't looked back.
Mel isn't the only one to leave a traditional job to go and make her own success (whether willingly or forced).
The Great Resignation saw many leaving their jobs for something new.
About 50.5 million people quit their jobs in 2022, besting the prior record set in 2021, according to the federal JOLTS report.

CNBC
For Mel's part, starting a blog was a smart move—and starting a mothering and parenting blog was an even smarter move.
According to RankIQ, when it comes to revenue, the top performing blog niches are in Food, Personal Finance, Lifestyle/Mommy and Travel.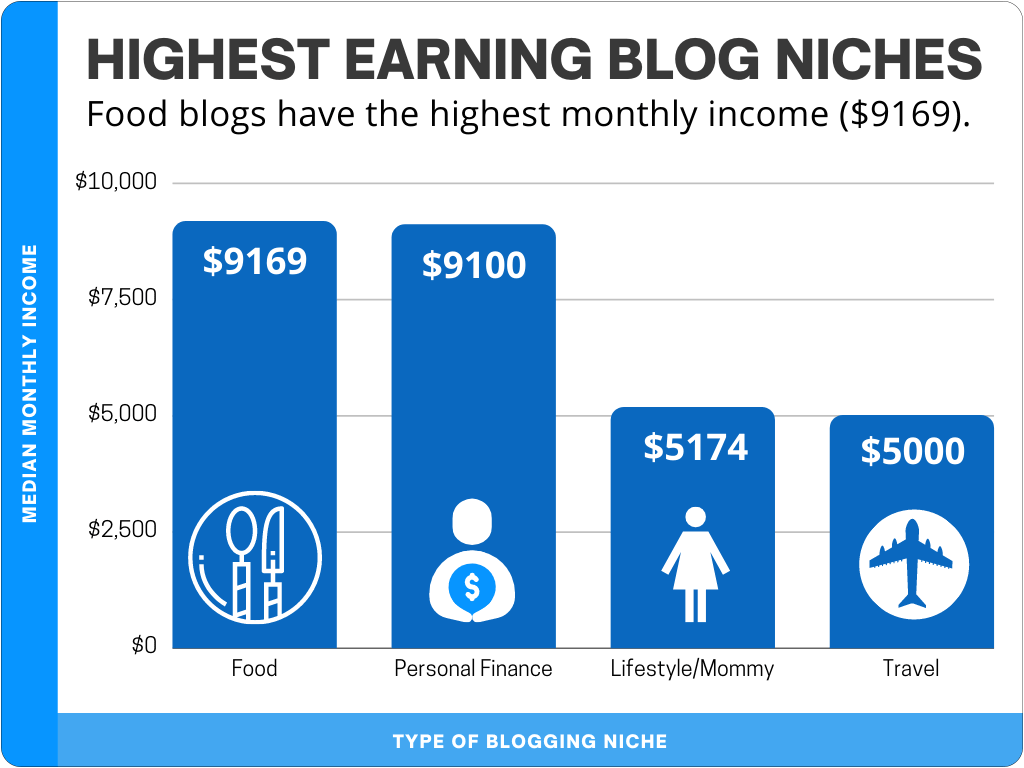 Some fear that blogs may be dead or dying, but reality couldn't be further from the truth.
The Blogging Reality Check
Each month, approximately 409 million people view more than 20 billion pages (optinmonster)
92% of content marketers use blog posts as part of their marketing strategy (Semrush)
More than half of content marketers state that blog content is their top priority for inbound marketing (Edison Research)
60% of consumers rely on blog posts to inform their early purchasing decisions (Demand Gen Report)
And Mel also isn't the only one to make the smart move to a blog.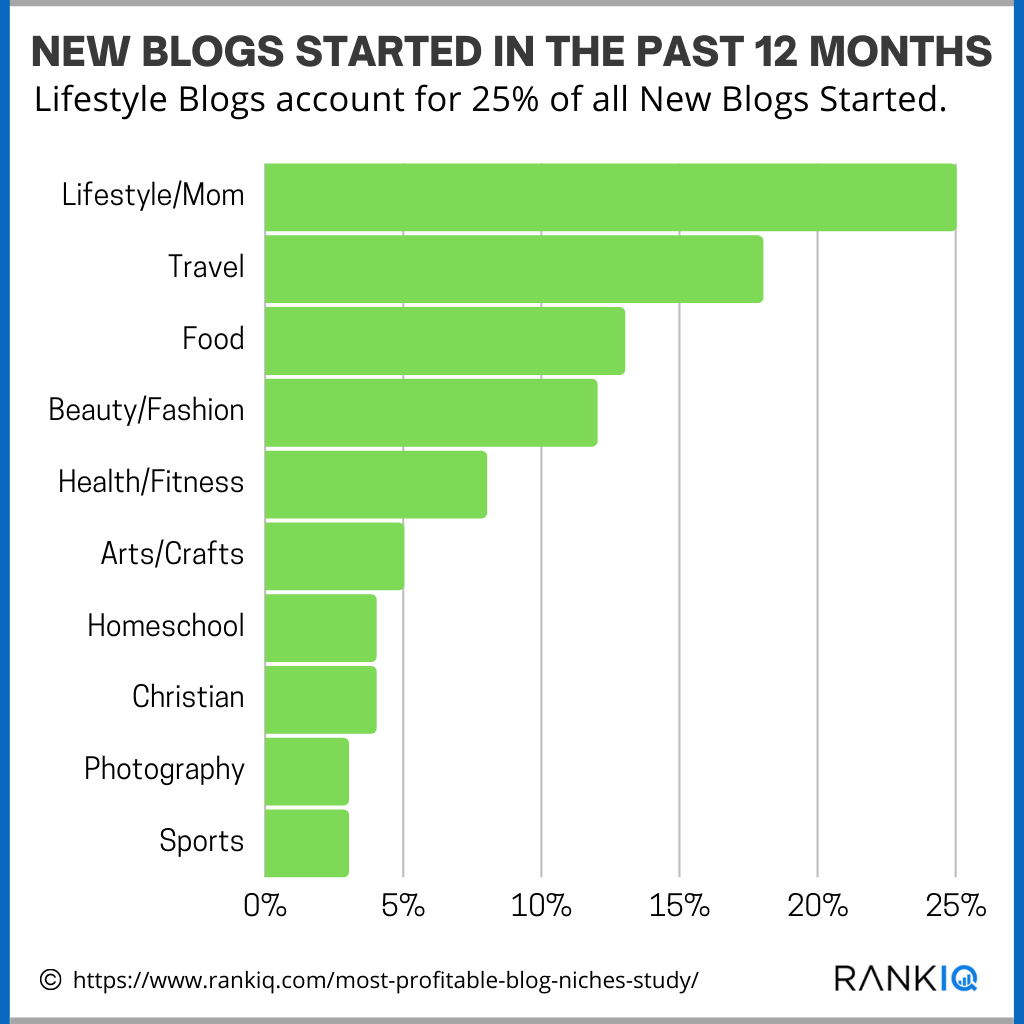 Despite the popularity of social media, it's still just another tool in the tool-kit.
The real magic happens with blogs.
Blogging remains a powerful and relevant medium for communication and engagement. They allow for in-depth exploration of topics, are great for search engine optimization (SEO), and can be used to build trust and authority—all while helping to nurture a loyal following.
Blogs provide an excellent platform for storytelling, teaching, sparking creativity, and showing one's unique-perspective. And unlike an account on a social media platform, a blog is an asset that doesn't go away unless the blog owner wants it to.
With her blog, Mel doesn't have to worry about getting banned or demonetized (common fears among social media influencers) and remains in complete control over it.
That's the kind of asset we should all be striving to own.
Conclusion
If you've been thinking about starting a blog but have felt overwhelmed by just the thought of it, take a que from Melanie and take it one step at a time—focus on the very next thing you need to do and just do that.
The simplest path to getting a blog going is to:
Choose a reliable host, preferably one that includes a domain registration with the hosting plan and is easy to use. Mel uses Bluehost, which happens to still be a solid choice for bloggers, beginner and experienced alike. You can get started for just under $3/mo. Please note: we are not affiliated with Bluehost nor is this post sponsored.
Then, pick a WordPress template. There are so many places to grab premium templates (typically, a premium template is a safer choice when it comes to security than a free one). Envato Elements happens to be our favorite way to try out new templates and we've already confirmed that canceling a membership does not affect any licenses downloaded prior.
Finally, just start writing! Consistency is best, but you can still find success without consistency, so don't be afraid to start even if you fear you won't be able to keep it up.
Melanie's story shows that we can all turn setbacks into opportunities for growth and success, as long as we are willing to put in the effort and take a chance on ourselves.