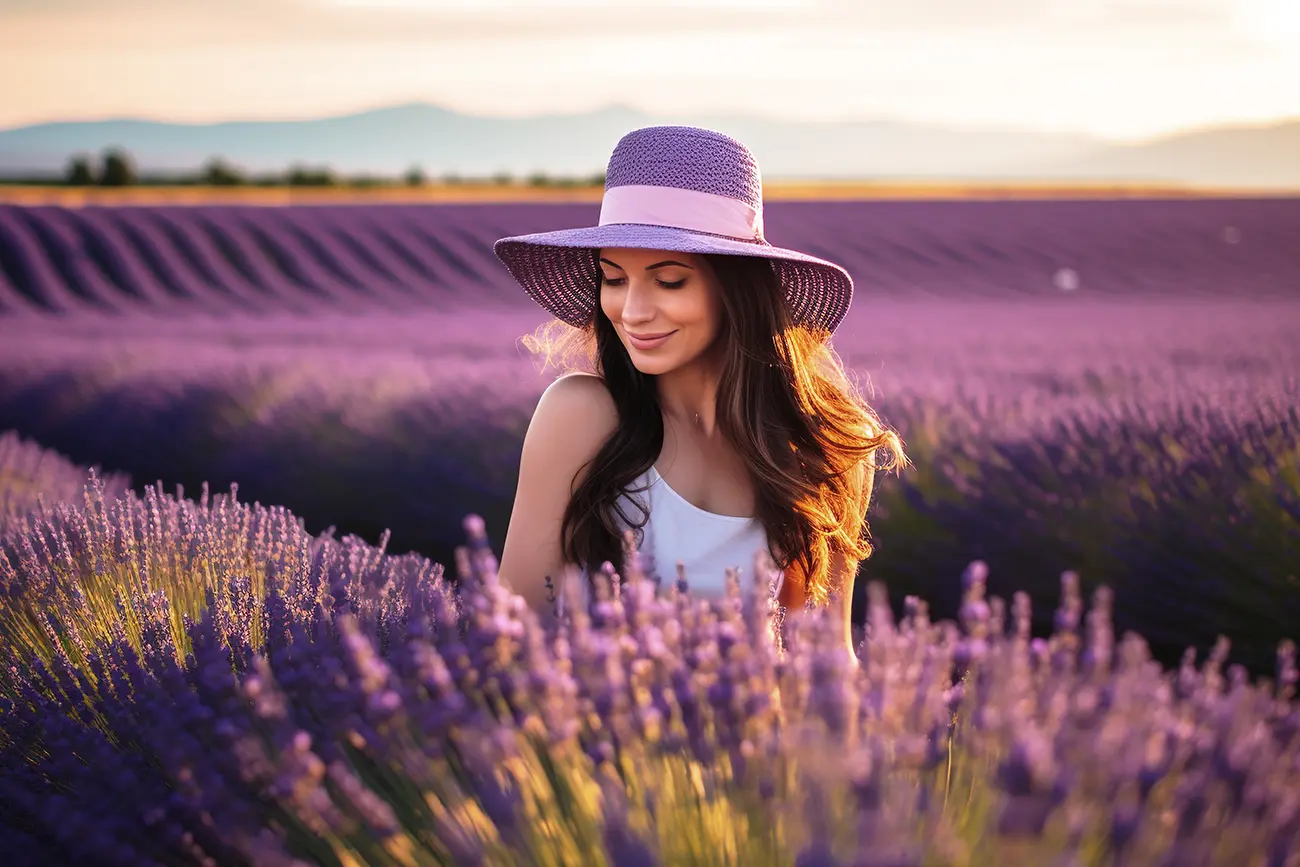 Never Give Up Quotes for Entrepreneurs
Never Give Up Quotes for Entrepreneurs
Everyone quoted in this article came to understand one thing, the not-so-secret secret to success is to never give up.
That doesn't mean that you shouldn't pivot, that doesn't mean that your product is better than your customers are telling you it is, and that doesn't mean that your current process is sustainable.
Maybe the opposite of all of those things are true.
But this isn't about your business.
This is about you.
And how you see your self-worth, your capability, your intelligence, and your ability to keep going even in the face of hardships and hard realities.
So take a deep breath, center yourself, and let your troubles and fears float away just for a moment, as you read on.
Quotes Never Give Up: Leaders From the Early 19th Century and Earlier
Confucius
"It does not matter how slowly you go as long as you do not stop."

Confucius
Confucius (born 551 BCE) was a Chinese philosopher and politician of the Spring and Autumn period. He is considered by many to be one of the most important and influential individuals in human history. His teachings and philosophy continue to influence much of East Asian culture and society.
Harriet Beecher Stowe
"Never give up, for that is just the place and time that the tide will turn."

Harriet Beecher Stowe
Harriet Beecher Stowe (born 1811) was an American author and abolitionist. She also authored thirty books and is best known for her novel Uncle Tom's Cabin (1852), which helped to influence the United States and Great Britain to take action against slavery.
Thomas Edison
"Our greatest weakness lies in giving up. The most certain way to succeed is always to try just one more time."

Thomas Edison
Thomas Edison (born 1847) was an American businessman. He was also an inventor, inventing the electric power generator, mass communication, and motion pictures.
Quotes Never Give Up: Leaders From the Latter 19th Century
Henry Ford
"Failure is only the opportunity to begin again, this time more intelligently."

Henry Ford
Henry Ford (born 1863) was an American industrialist, a serial entrepreneur, and best known for founding the Ford Motor Company. He was also the chief developer of the assembly line technique of mass production and is responsible for bringing automobiles to middle-class households in America.
Winston Churchill
"Success is walking from failure to failure with no loss of enthusiasm."

Winston Churchill
Winston Churchill (born 1874) served as Prime Minister of the United Kingdom from 1940 to 1945 and 1951 to 1955. He is best known for his leadership as Prime Minister during the Second World War, winning the Nobel Prize, and being a prolific writer and historian.
Albert Einstein
"It's not that I'm so smart, it's just that I stay with problems longer."

Albert Einstein
Albert Einstein (born 1879) is widely regarded as one of the greatest physicists of all time. He received the Nobel Prize in Physics in 1921 and made significant contributions to the theories of relativity and quantum mechanics. His mass-energy equivalence formula E = mc 2 has been dubbed "the world's most famous equation".
Conrad Hilton Sr.
"Successful men and women keep moving. They make mistakes, but they don't quit."

Conrad Hilton
Conrad Hilton Sr. (born in 1887) was an American businessman who served in the United States Army during World War I. Despite suffering many financial losses during the Great Depression, Hilton never gave up and is responsible for one of the most well-known hotel chains, the Hilton Hotels.
Dale Carnegie
"Most of the important things in the world have been accomplished by people who have kept on trying when there seemed to be no hope at all."

Dale Carnegie
Dale Carnegie (born 1888) was an American writer and motivational speaker. Despite being born into poverty, he went on to become a well-known lecturer, teacher, and best-selling author. One of his most popular books, How to Win Friends and Influence People (1936), is still referenced by successful entrepreneurs in business.
Quotes on Never Giving Up from Leaders of the Early 20th Century
James A. Michener
"Character consists of what you do on the third and fourth tries."

James A. Michener
James A. Michener (born 1907) was an American author who wrote over 40 books, many of them bestsellers. He is also a winner of the Pulitzer Prize for Fiction in 1948.
Dorothy Height
"Greatness is not measured by what a man or woman accomplishes, but by the opposition he or she has overcome to reach his goals."

Dorothy Height
Dorothy Height (born 1912) was an African American civil rights and women's rights activist and president of the National Council of Negro Women for 40 years. She is regarded for being the first leader to recognize that the inequality for women and African Americans were not two distinct problems, but one problem as a whole.
Nelson Mandela
"It always seems impossible until it's done."

Nelson Mandela
Nelson Mandela (born 1918) was the first black head of state and the first to be elected in a fully representative democratic election in South Africa. Despite serving 27 years in prison, he went on to become President of South Africa from 1994 to 1999 and gained international acclaim for his activism. He also received over 250 honors, the Nobel Peace Prize being among them.
Maya Angelou
"You may encounter many defeats, but you must not be defeated. In fact, it may be necessary to encounter the defeats, so you can know who you are, what you can rise from, how you can still come out of it."

Maya Angelou
Maya Angelou (born 1928) was an American poet and civil rights activist. She has received dozens of awards and more than 50 honorary degrees. She is best known for her series of autobiographies, including I Know Why the Caged Bird Sings, and was the first poet to make an inaugural recitation since Robert Frost did so in 1961.
Jim Rohn
"How long should you try? Until."

Jim Rohn
Jim Rohn (born 1930) was an American entrepreneur, author, and motivational speaker.
Never Give Up: Quotes From the Leaders of Today
Rosalynn Carter
"You have to have confidence in your ability, and then be tough enough to follow through."

Rosalynn Carter
Rosalynn Carter (born 1927) is an American writer and activist. She was also the first lady of the United States from 1977 to 1981.
Marian Wright Edelman
"Don't feel entitled to anything you didn't sweat and struggle for."

Marian Wright Edelman
Marian Wright Edelman (born 1939) is an American children's rights activist. She is also the founder and president emerita of the Children's Defense Fund.
Diana Ross
"You know, you do need mentors, but in the end, you really just need to believe in yourself."

Diana Ross
Diana Ross (born 1944) is an American singer, songwriter, and actress and was the lead singer for the vocal group, the Supremes; one of Motown's most successful acts during the 1960s and one of the world's best-selling female groups of all time. As a solo act, she sold over 75 million records worldwide. She is the recipient of many awards and accolades; including the "Female Entertainer of the Century" by Billboard, a Golden Globe winner, and an Academy Award nominee. She is also a Rock and Roll Hall of Fame inductee, a record holder in the Guinness Book of World Records, a Kennedy Center Honors recipient, a Grammy Lifetime Achievement Award recipient, and a recipient of the Presidential Medal of Freedom.
Arianna Huffington
"Fearlessness is like a muscle. I know from my own life that the more I exercise it the more natural it becomes to not let my fears run me."

Arianna Huffington
Arianna Huffington (born 1950) is an American businesswoman, syndicated columnist, and international bestseller. She is best known for co-founding The Huffington Post and is the founder and CEO of Thrive Global. She has also been named one of the world's 100 most influential people by Time Magazine and among the most powerful women by Forbes.
Oprah Winfrey
"Every time you state what you want or believe, you're the first to hear it. It's a message to both you and others about what you think is possible. Don't put a ceiling on yourself."

Oprah Winfrey
Oprah Winfrey (born 1954) is an American talk show host, television producer, actress, author, and philanthropist. She is best known for her talk show, The Oprah Winfrey Show, and is considered to be the "Queen of All Media". She also holds dozens of awards, including the Presidential Medal of Freedom, 18 Daytime Emmy Awards, a Tony Award, a Peabody Award, and the Jean Hershold Humanitarian Award. Winfrey also holds honorary doctorate degrees from Duke and Harvard and is a National Women's Hall of Fame inductee. She is an elected member of the American Academy of Arts and Sciences and is the owner of her own network.
Michelle Obama
"Failure is a part of [the] process. You just learn to pick yourself up. And the quicker and more resilient you become, the better you are."

Michelle Obama
Michelle Obama (born 1964) is an American attorney, author, and the first African-American first lady of the United States; serving from 2009 to 2017. She is also a role model; advocating for poverty awareness, education, and nutrition & health.
And there you have it! 19 Never Give Up Quotes for Entrepreneurs
19 quotes from some of the most successful people of our time and throughout history on why you should never give up.
Because they never gave up, they left a major impact on our world and have collectively shaped humanity.
Maybe some of the people on this list have impacted you in a positive way.
Imagine the impact you could make, even on just one life, by not giving up.
Whatever circumstances brought you to this article, my hope is that you are leaving knowing that what you have to offer this world is not to be underestimated.
Keep on keeping on.
Persevere.
Buckle down and…
Never give up.